User*Friendly Systems Consulting & Management
We Are Smart Solutions for Businesses, Organizations and Individuals
As a full service technology and automation consulting firm, we offer many products and services. Below is a high-level listing of only a few products we specialize in: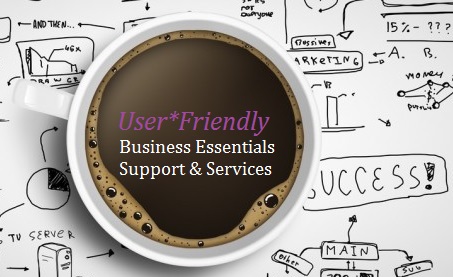 We Customize Simple Business Essentials
Business Name Analysis and Recommendations
Sole Proprietorship DBA Registration Assistance
Financials Management Assistance
Short Marketing Analysis and Recommendations
Recommendations and estimates on a business plan and continual business support
* Some small non-profit organizations qualify for the simple essentials package free*
Desktop and Mobile Website Products
Website Start-Up (including Domain Registration, Hosting Configuration and 5-Starter Pages)
Website Meta Tagging Package for Search Engine Optimization (SEO)
Simple Point of Sale (POS) or Invoicing System Set-Up
Database, Analytics and Data Collection System with reports generator
*All services include requirements gathering sessions; basic project schedules and outlined features; testing; delivery and deployment. Please schedule a complimentary project analysis session for more details.